5 Ways to Improve the Recruitment Process with HR Tech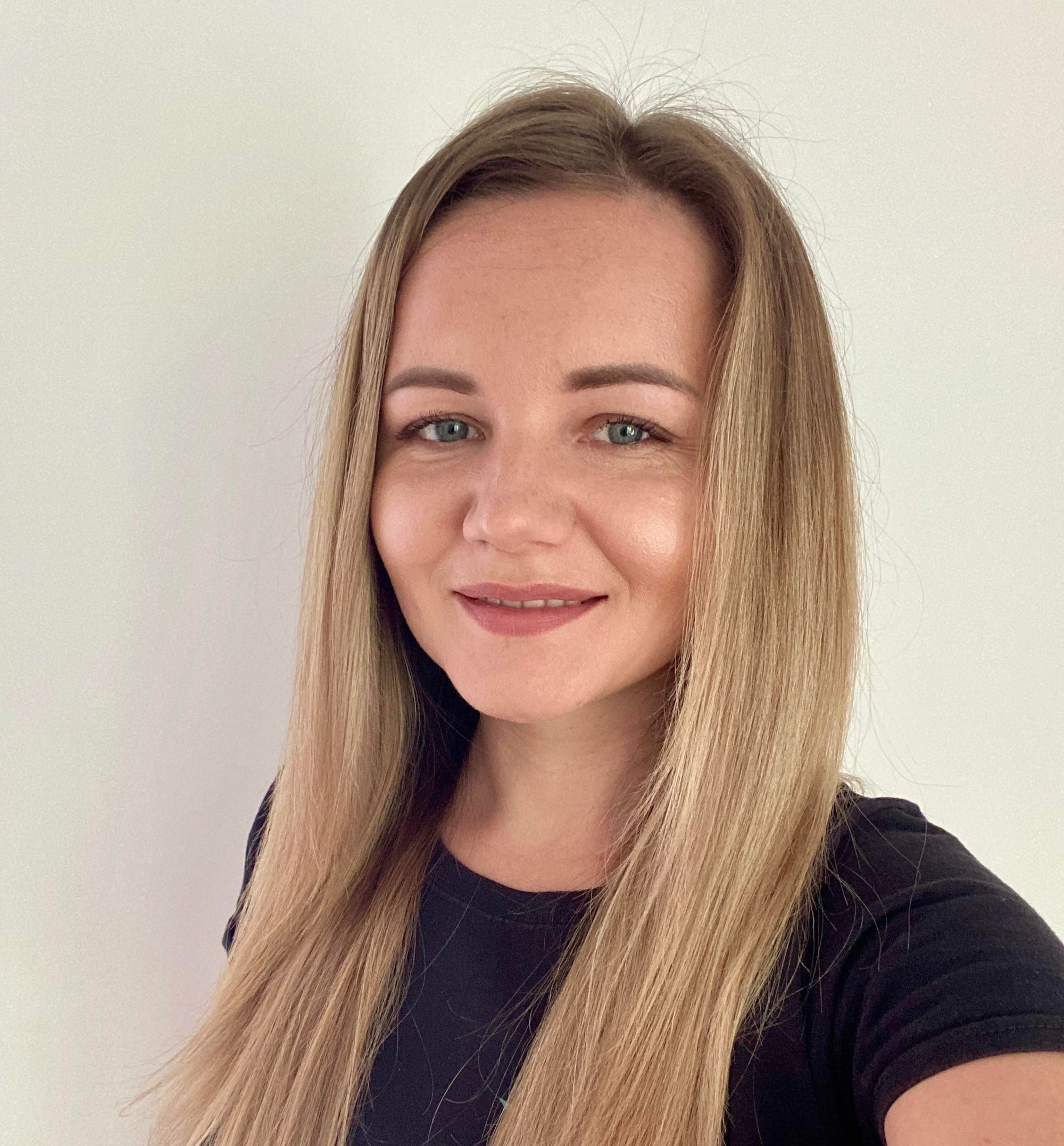 Lidia Dats
6 min read
Closing a vacancy with a high-skilled professional that perfectly fits the environment is the most desirable thing for every recruiter. However, since the recruitment process is long, troublesome, and multi-staged, management of the process has become the key factor in defining the outcome. For 87% of US employers, the use of technology in recruitment is a solution for organizing effective hiring, saving resources, and boosting the recruitment process. How can we use technology for searching for IT specialists?
This article will review how HR tech speeds up the recruitment and selection process, what tools to try throughout the recruitment cycle, and the difficulties they help overcome. Let's start with the vacancy creation stage.
Vacancy creation

Describing who you are looking for is an important step as it defines who will apply. At this stage, you create a job description based on position requirements, responsibilities, desired applicant skills, knowledge, and experience. And it has its pitfalls.
Issues of writing a vacancy description
You need to do more than just write about the position — you have to make sure the description is targeted to resonate with your ideal candidate's qualification. Even for an experienced recruiter, there are three main pain points to remember during this stage:
Performing job analysis to understand who is needed for the organization to thrive.
Creating the right vacancy using field-specific keywords to cover the best candidates.
Organizing the data information to make the description scannable.
Luckily, there are some HR technology solutions to help you out.
Running your text through sentiment analysis tools
After you have collected feedback from the team and learned the specs of the vacancy, it's time to write an appealing description. Sentiment analysis software scans the text, identifies its emotional components and how it can affect the reader. By running your text through such software, you'll determine whether the written piece corresponds to what the candidate expects or wants to read. Based on the result, you can tweak the wording to construct the ultimate job description.
HR technology solutions:
Candidate search

After you have created the vacancy, it's time to attract and source best-fit candidates. There are several strategies for this:
Referrals. According to LinkedIn, this is the most common way to find out about a new vacancy.
Social recruiting. 56% of applicants look for a job on social professional networks.
Job fairs. This is one of the most useful strategies when you're looking for entry-level professionals and recent graduates, but it won't work for high-profile candidates.
Talent communities. Even if you don't currently have an open position, you can still organize a medium for people to leave their information and become part of the passive talent pool that makes up 70% of the global workforce.
The variety of channels, however, doesn't always make the process smooth. Here are the difficulties that can happen along the way.
Key challenges of candidate search
The main question of this stage is how to cover various channels without spending days on sourcing and locating the right candidate. Going through existing profiles and resumes can take months if done manually, so automating the process and weeding out the unfit candidates makes a lot of sense. This is where recruitment technology comes in handy.
Using ATS tools to search for candidates
Applicant tracking software (ATS) solves the issue of screening applicant profiles and choosing the best one for the particular position. ATS detects the channels that provide the best talents, gives the option to compare candidate skills, and automates all the processes along the way. This automation can spare HR managers up to 14 hours weekly.
HR technology solutions:
Interaction with candidates

Interaction with the candidate includes all types of communication — from writing emails and calls to in-person interviews. Due to Covid-related restrictions, the number of in-person interviews has fallen, and many companies have switched to conducting interviews via video conferencing tools. Moreover, 23% of hiring managers said they would pursue virtual-only interviews, whereas 41% will combine both virtual and in-person interviews.
Interaction challenges
Since competition in the market is growing annually, response speed can be a decisive factor for hiring a successful candidate. Recruiting technology minimizes response time and improves communication between the candidate and recruiters.
Assuring timely and quality interaction with your candidates
Handling inquiries about open positions, scheduling interviews, and recording can be done without active human participation. It's better to delegate these repetitive and routine tasks to AI-powered chatbots and video interviewing tools. Candidates can interact with your intelligent chatbot at a conversational level and obtain feedback on the go.
Online interviewing is also time-saving and you can conduct it in real-time, or pre-record and send an interview to the candidate to complete. The benefits of this type of digital assistant range from improved candidate engagement to reduced recruiter-candidate interaction time.
HR technology solutions:
Pre-onboarding

The pre-onboarding process differs from company to company. It involves plenty of activities from when the applicant accepts your offer to their first day at the office. It's another case where HR and technology should go hand in hand.
Introducing the newcomer to the company: main pain points
Preparing new employees to take on their duties usually involves filling out forms and questionnaires, signing various agreements and contracts, answering their questions, and preparing for the next steps. Since the process requires processing data, you should choose the tools to do it carefully.
Using HR tech to pre-onboard
New technologies in the recruitment process allow hiring managers to electronically sign and collect paperwork, including the obligatory W-4 form and enroll in direct deposit. In addition, you can set up HR platforms to send reminder emails, track process completion, organize payrolls, create employee profiles, conduct online HR sessions, and more!
With the help of HR tools, managers can also provide a pre-boarding employee package with materials that will give information on the corporate culture and code of conduct. Plus, there is the option of having the new employee sign agreement and consent forms that they have read, understood, and agreed to follow the corporate rules and abide by the NDAs.
HR technology solutions: Recruitment onboarding tools like GoCo, Clear Company, BambooHR, etc.
Online training and onboarding

The final step in recruitment is to introduce the newcomer to the organization and their team and make sure they understand their role and responsibilities. Here's how to arrange it with the HR tech.
Onboarding & online training specifics
Onboarding often involves a lot of training and meetings, so it is important to optimize this part given the realities of social distancing and lockdown restrictions. Another obstacle is how to assess the quality of the knowledge and skills acquired by the applicants. Plus, what can you do if there's no course related to your field and you have to create it yourself? The good news is that HR tools can give you a hand here.
Managing onboarding with learning management systems and video software
Learning management systems, on-demand courses, video training software, and MOOCs (massive open online courses) are your best friends here. They not only allow studying at an employee's own pace, participating in a team studying, and testing their knowledge, but also provide a completion certificate that the employee can use later on. Plus, with video training software, you can create your own tailored course and ensure your employees will know exactly what the position demands.
HR technology solutions:
Ready to see the results of using HR tech in recruitment?
If you're looking to improve the hiring process in your company, the HR tech software market offers plenty of tools for you to use at every recruitment stage. From drafting a perfect job description to locating the right candidate worldwide, interviewing, and training, there are various software tools to ease the burden of the process. However, it takes experience, knowledge, and human oversight to make it work smoothly.
At MagicHire, we carefully combine a personalized approach with innovative HR technologies to find the best remote software developers for your company from around the world. Contact us, and let's start today!