IT Job Market Overview 2021: The United Kingdom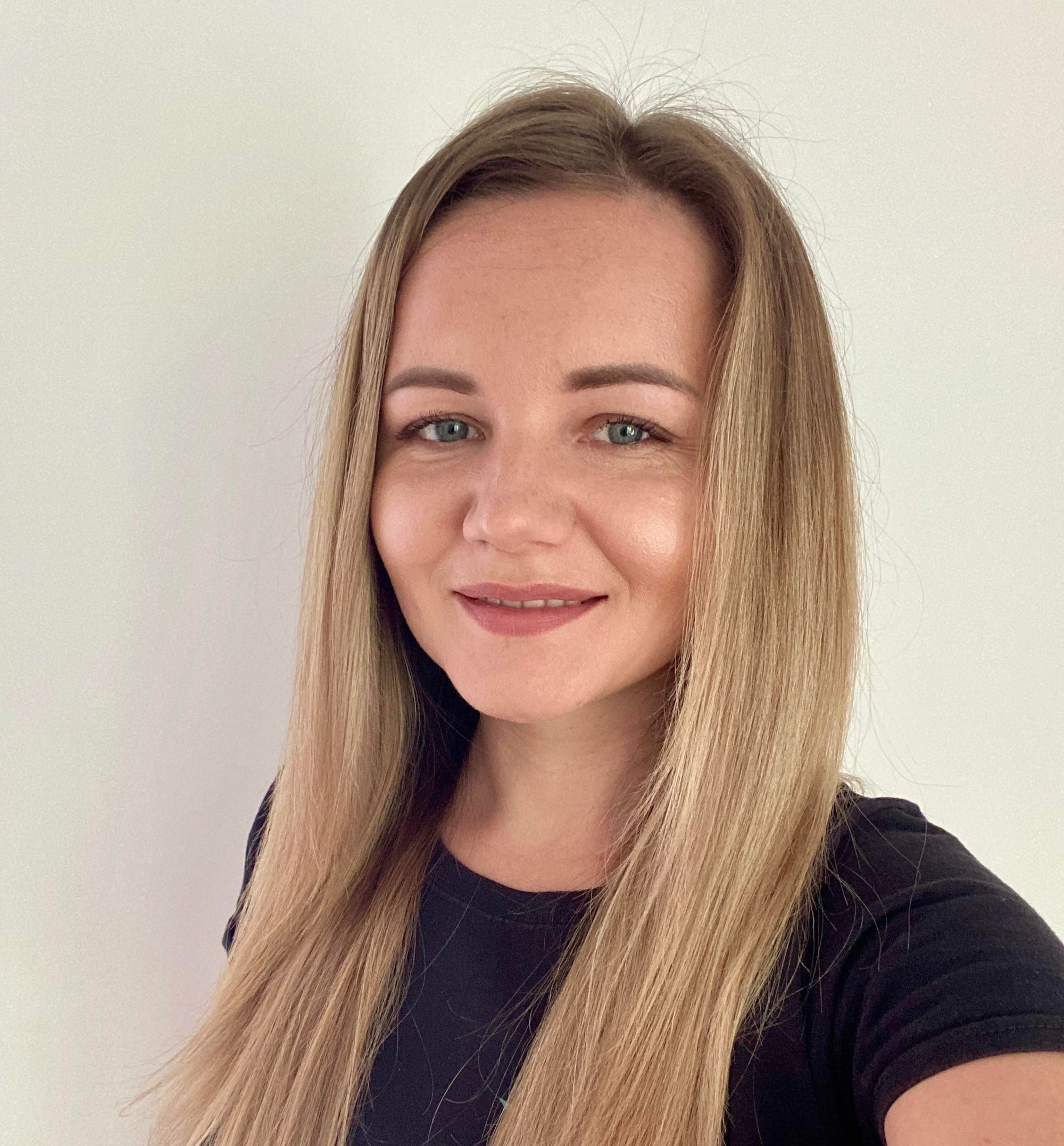 Lidia Dats
6 min read
The year 2020, with its uncertainty, lockdowns, and social distancing, has shaken up the UK IT job market. The global pandemic forced businesses to go digital and made the remote working model widespread. This was a problem for many industries, but tech wasn't one of them. Not only did these changes help keep the technology sector afloat, but they also expanded the need for tech specialists and high-quality tech recruitment.
We'll look at the UK's job market of 2021, namely the IT one, to discover what positions are in demand today and what salary to expect.
Today's UK job market
A research CW conducted in November 2020 says over half of respondents outside tech have considered moving into a tech job—and 4% already have.
This isn't surprising: today's UK job market requires lots of tech skills and roles. It's full of innovative ideas, startups, and businesses requiring tech professionals as their services upgrade. All this makes the market boom with vacant positions, from trainee to senior levels.
What are the most popular tech positions and average IT salaries in the United Kingdom? Let's find out.
Top 10 tech positions and average salaries in the UK
The total number of active job postings in the UK beat almost eight million in December 2020, with a particular spike in job ads for IT professionals. Yet, the salaries have remained flat. Robert Half's 2021 UK salary guide found that most CIOs plan on keeping wages the same over the current year. But, they will offer better flexibility and remote working opportunities.
To better understand the UK IT job market, we researched the top ten tech positions and their average compensation. Our data research team analyzed thousands of vacancies posted on popular job boards and calculated average salaries for each. Here are the results.
Frontend developer
No surprises here: front-end developers will continue to be in demand. Indeed, the global world job site had 3,661 open front-end developer positions in the UK in January, with an average salary of £48,769/yr (2021).
Another global leader, Glassdoor, has 636 vacant front-end developer positions. We analyzed 120 salaries, and this is what we found: an average front-end developer salary in the UK, according to Glassdoor, is £40,000/yr.

Backend developer
Backend developers are just as eagerly sought after by tech recruitment agencies. LinkedIn leads the pack with 2,225 vacancies available in the UK.
At the beginning of January 2021, Indeed offered 1,735 backend developer positions with an average compensation of £52,805/yr.
On December 30, 2020, Glassdoor had 904 available backend developer positions. According to them, an average backend developer salary in the UK is £45,000/yr.

Salesforce developer
Salesforce developers on Indeed don't seem to be requested as much as web engineers. The website currently has only five open Salesforce developer positions available, with an average salary of £58,427/yr.
On the contrary, LinkedIn demonstrates great interest in Salesforce developers, flaunting 1,540 vacant positions. Glassdoor had 222 open jobs in January this year, and the analysis showed an average compensation to be around £45,000/yr.
According to the ERI's SalaryExpert, which specializes in providing accurate compensation data, the UK's average Salesforce Developer salary is £52,197/yr.

Full-stack developer
Almost any technical recruitment agency finds these guys and gals to be juicy contracts.
At the onset of 2021, Indeed had 2,631 open full-stack developer positions on the UK's job market. But having inspected 10,1K salaries, we found their average income to be surprisingly low—£49,954/yr.
Glassdoor has 2,205 open full-stack developer positions this year with an even lower average pay of £41,225/yr.  
However, SalaryExpert contradicts these two websites. It states an average full-stack developer salary in the UK is £56,028/yr.

JavaScript developer
Since JavaScript is one of the most popular programming languages, JavaScript developers are carefully sought after by a heavy bunch of technical recruitment agencies.
In January, Indeed boasted of having 4,980 vacancies on the UK's job market with an average yearly compensation of £52,719.
On LinkedIn, companies are even more persistent in finding JavaScript developers in the UK: the social network has 6,516 open positions for these professionals.

DevOps engineer
A DevOps engineer will be, perhaps, one of the most wanted positions this year.
Currently, Indeed has 3,919 vacancies for the job with an average salary of £62,625/yr.
As of January 5, 2021, Glassdoor had 2,777 vacant DevOps positions. Our analysis of 369 salaries showed an average DevOps engineer salary to be £45,000/yr in 2021.
One of the most popular UK job sites Reed.co.uk, claims that an average DevOps salary in the UK is £58,777, which is 4K higher than forecasted by SalaryExpert (£54,720).

Cloud architect
As the interest in cloud computing solutions grows, so does the popularity of cloud architects. Currently, there are 2,503 open positions on Indeed with £55,602 average yearly compensation.
LinkedIn has 2,614 open positions for this role. SalaryExpert believes an average cloud architect salary in the UK to be £71,249/yr, which contradicts Reed stating it's only £58,342/yr.

Software engineer
Software engineers will definitely be in demand this year. In January, Indeed had 15,770 open positions in the UK with an average yearly compensation of  £42,768 (based on 12,4K salaries).
Glassdoor has 10,698 open software engineer positions, which is slightly less than LinkedIn (12,649 vacancies). We analyzed 7,451 salaries and found an average compensation in 2021 to be £45,000/yr. Yet, SalaryExpert claims that software engineer salary in the UK is higher — £58,883/yr.

Mobile app developer
This year, mobile app developers lag behind. Indeed has only 641 open positions with an average salary of £37,540/yr.
At the end of last year, Glassdoor had 770 mobile app developer vacancies in the UK, and their average salary was £27,410/yr.
SalaryExpert, however, believes an average yearly mobile app developer salary to be far higher — £53,869.

QA engineer
Unfortunately, QA engineers won't be top-rated in 2021. Indeed has only 531 open positions with an average yearly salary of £44,329 for them. LinkedIn follows suit with 739 open positions in the UK.
But Glassdoor has more opportunities for QA engineers: it has 1,525 open positions on the UK's IT job market. We analyzed 275 salaries and calculated an average QA engineer salary to be £37,129/yr, which is less than SalaryExpert claims (£43,121).

Conclusion
The remarkable demand for tech skills made the IT job market in the UK flourish. The most wanted position in 2021 is software engineer with 15,700 vacancies on Indeed and 10,698 on Glassdoor. The highest compensation, according to Indeed, goes to DevOps engineers—£62,625/yr. On Glassdoor, though, the highest average salary in 2021 belongs to the cloud architect position—£70,257/yr.
But being abreast of salaries in the tech sector isn't our only virtue. MagicHire can help you find the best middle and senior software developers thanks to a large talent pool and a custom approach that allows closing vacancies faster.
So don't hesitate to reach out to us—we'll be happy to help you find remote or in-house developers in the UK.