Software and Tools to Improve Your Online Recruitment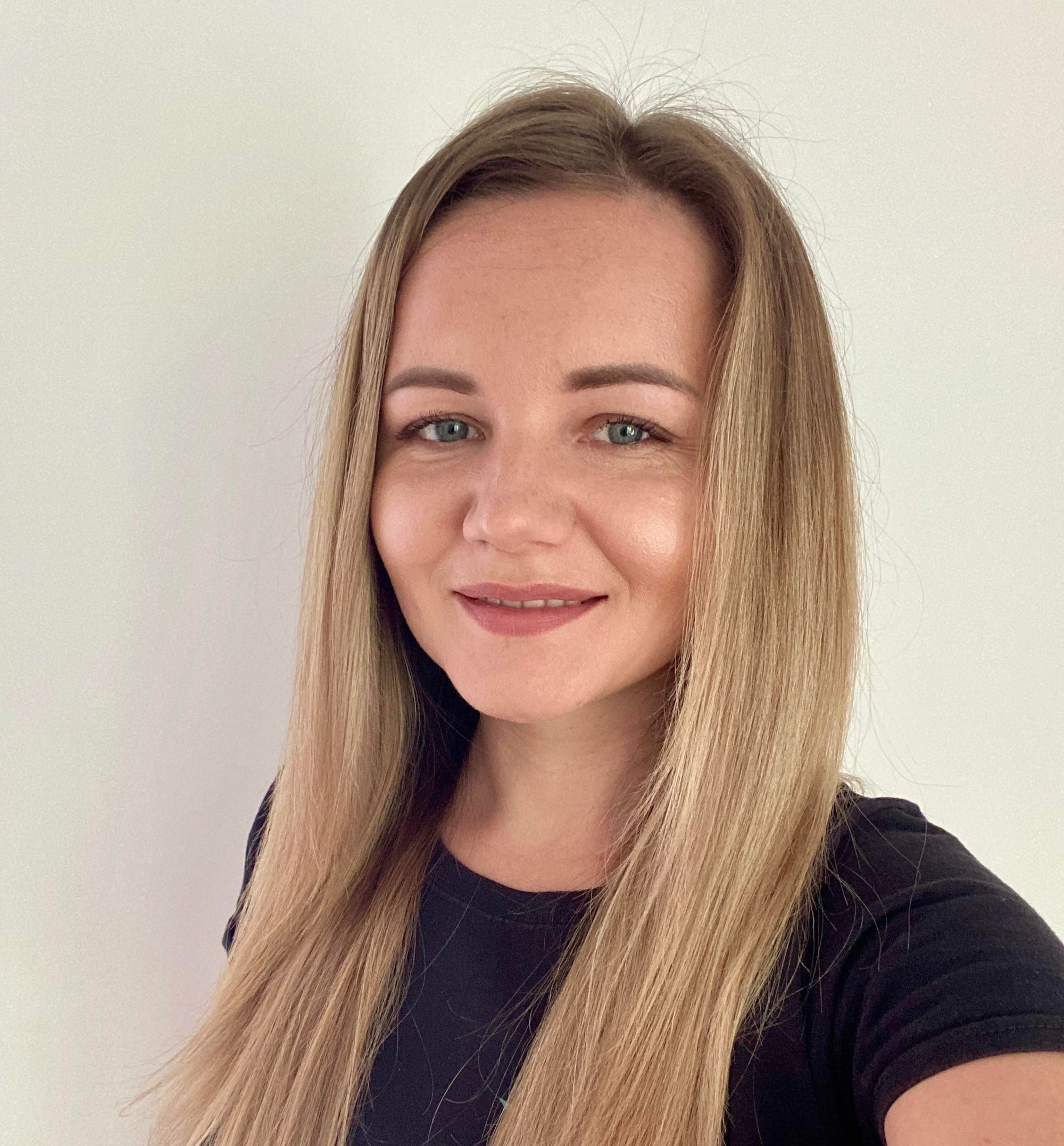 Lidia Dats
6 min read
With global HR software investments reaching a whopping $1.648 billion in the third quarter of 2020, online recruitment tools are expected to continue to evolve in 2021 and beyond. To meet the needs of increasingly demanding candidates, companies must catch up with the latest recruiting software advancements. We've done the work for you with a list of the top HR tools to help you optimize your recruitment processes.
Benefits of using online recruitment software

Sometimes called e-recruitment, online recruitment refers to the use of web-based resources to find, attract, and hire job candidates.
More and more people are using the internet to look for jobs and learn more about companies. Recruiters who take their A-game online can reach more candidates and accelerate the recruitment process. Armed with recruitment software, they're able to streamline the workflow while bringing down costs.
Accelerating workflow
You risk losing your best candidates to competitors if you don't speed up your recruitment process. Manual operations just won't cut it anymore. You need HR recruitment software to streamline your workflow and minimize the time it takes to fill a job position.
Reducing redundancy and unnecessary costs
When the flow of information between recruiters is inefficient, people sometimes end up working on the same tasks without even realizing it. You can avoid these costly redundancies by equipping your employees with a collaboration tool that allows them to keep each other informed of their progress.
Building the talent pool
Recruitment software allows you to build an applicant database that you can always go back to for your hiring needs. The best part is that a digital database lets you quickly pull up the information you need without sifting through piles of papers.
Automating administrative tasks
Recruiters tend to get caught up in routine tasks, spending less time on work that truly matters. Automating tasks such as posting on job boards and filling out forms can help your employees focus on ensuring they're only bringing in the best candidates.
Increasing hire quality
Recruitment database software comes with advanced tools that organize data and streamline your recruitment searches. It connects you with suitable candidates while filtering out the irrelevant ones.
Keeping track of job applicants
To ensure nothing falls through the cracks, it's good to have a system that lets you update the progress of every candidate. Recruitment management software is a great way to keep the team updated on how candidates are moving along the hiring stages.
Improving performance
The aggregate data you gather from your system allows you to analyze the quality of the candidates you're bringing in. You'll have a record of the number of applicants you reject at each stage of the hiring process. And you'll be better able to spot inefficiencies in your recruitment process and identify opportunities for improvement.
Securing sensitive information
Candidates entrust recruiters with their sensitive information. Recruitment software allows you to encrypt confidential data and store it in a secure environment.
Effective recruitment software: key features to choose the best
With so many options available, choosing the best recruiting software for your startup can be daunting. Make sure you go for a program that not only meets your current needs but will also accommodate your requirements as your team grows.
Here are the key features to look for in recruitment software:
Multi-channel posting (social media, job boards, and email)
CV parsing (to organize and standardize data)
Recruitment CRM software or searchable database of applicants
Candidate screening
Applicant tracking
Interview process management
AI-powered sorting and ranking of candidates
Communication history
Recruitment templates
Evaluation tools
Analytics
Now that you know what features to look for, let's explore the top recruitment software and other tools available in the market.
Best recruiting software and other tools
Recruiters have a wide range of software at their disposal. You'll have to narrow down your options based on your specific hiring goals.
Applicant tracking systems
Applicant tracking systems (ATSs) use AI-powered CV parsing or keyword matching to filter out unqualified candidates. Recruiters using these systems won't have to spend time going over piles of resumes irrelevant to the job opening.
SmartRecruiters digitally captures leads and standardizes the recruitment process. It automates routine tasks and sets alerts. An industry leader, SmartRecruiters comes at a price that may be too restrictive for startups.
Zoho Recruit features a hiring pipeline that allows recruiters to see how many candidates are at each stage of the recruitment process. Its state-of-the-art sourcing system lets you find candidates who match your job vacancy in a matter of seconds. Users have encountered issues with Zoho Recruit's complex interface, which is probably why they recently released a simpler layout.
Recruitment CRM & marketing software

A marketing tool commonly used to engage customers, customer relationship management (CRM) software is now helping recruiters to maintain timely and relevant communication with job candidates. Recruitment CRMs store in-depth talent files that allow recruiters to reach applicants on a more personal level.
Yello takes the manual work out of maintaining candidate relationships with its centralized profiles, actionable dashboards, and automated follow-ups. The software does not allow for API integration — those who want to connect their recruitment CRM to their ATS will have to look for other options.
Beamery features an automation engine that streamlines workflows and allows recruiters to focus on targeted human interactions. This software is rich with features that engage potential high performers and enhance talent experience. On the flip side, it forces recruiters to navigate a complicated interface.
Sourcing tools
Sourcing tools are software applications that sift through resumes, profiles, and other data to find candidates who match certain profiles. They help recruiters collect information and contact potential job applicants.
Those looking to fill technical positions can count on AmazingHiring's AI-powered sourcing technology and engineering talent database to find the right candidates. The problem is that the software sometimes encounters errors with its filtering system, missing candidates' strongest skills in the process.
Used by recruiters at almost one-third of Fortune 500 companies, ContactOut lets you extract leads from Linkedin, organize the data, and export folders to your ATS with just one click. Issues arise when users encounter inaccurate data from out-of-date Linkedin profiles.
Video interviewing tools
Video interviewing tools allow hiring managers to reach a greater number of job seekers from all over the world. They also offer a cost-effective alternative to traditional interviews.
Designed to streamline the hiring process, HireVue lets you integrate calendar systems and ATSs into their video interviewing platform. However, live interviews are not always smooth sailing, and video recordings are of poor quality.
More than just a video interviewing tool, myInterview uses machine learning algorithms to scan videos and automatically shortlist candidates based on keywords and soft skills. Smaller companies may find the platform cost-prohibitive.
Collaboration tools
Online collaboration software facilitates teamwork, making it easier to accomplish tasks and complete professional projects. It enables real-time communication and expedites feedback and approval processes.
Trello features cards that allow users to manage, track, and share task progress with their teammates. This tool is also equipped with productivity metrics, timelines, and calendars. Users may struggle with Trello's limited storage. Data is not accessible offline, and some key features are only available on its paid version.
Slack lets you organize people, files, and messages in spaces called channels. You can have one channel for every task or project you're working on. Free versions of Slack erase messages after a certain period. Users have to pay a hefty price tag to unlock the software's premium features.
Talent intelligence systems

Talent intelligence systems collect and analyze data, providing recruiters with information that helps them make better hiring decisions. The software uses artificial intelligence mechanisms to cultivate talent insights.
Eightfold uses deep learning algorithms to help candidates appreciate their career potential and understand the best job fit. This, in turn, allows Eightfold to provide enterprises with highly qualified applicants. Users often encounter issues when calibrating profiles but enjoy a pain-free experience after they've overcome the learning curve.
Powered by AI, Ideal automates tasks and instantly screens thousands of candidates, allowing you to engage with applicants at scale. Just like other talent intelligence systems, it involves a learning curve that may be challenging for new users.
Recruitment testing & assessment tools
Pre-employment assessment tools allow companies to determine the critical competencies of applicants. These tools may assess cognitive ability, job knowledge, social skills, and cultural fit.
Focusing on technical talent, HackerRank helps you unpack the strengths and weaknesses of each candidate, allowing you to see beyond their resumes. Licensing restrictions limit the number of people who can send assessment invites to applicants.
Codility lets you conduct interviews and tests designed to assess the coding skills of developers. It may not be the best tool for hiring managers who prefer to measure potential over current performance.
The bottom line
Companies survive and thrive based on the quality of their hires. Recruiting tools that help you meet your hiring goals are a worthy investment.
At MagicHire, we always use the latest technology and online recruitment software to find the best candidate for you. Get in touch with our experts, and we will help you meet your recruitment needs and business goals.