IT Job Market Overview 2022: Denmark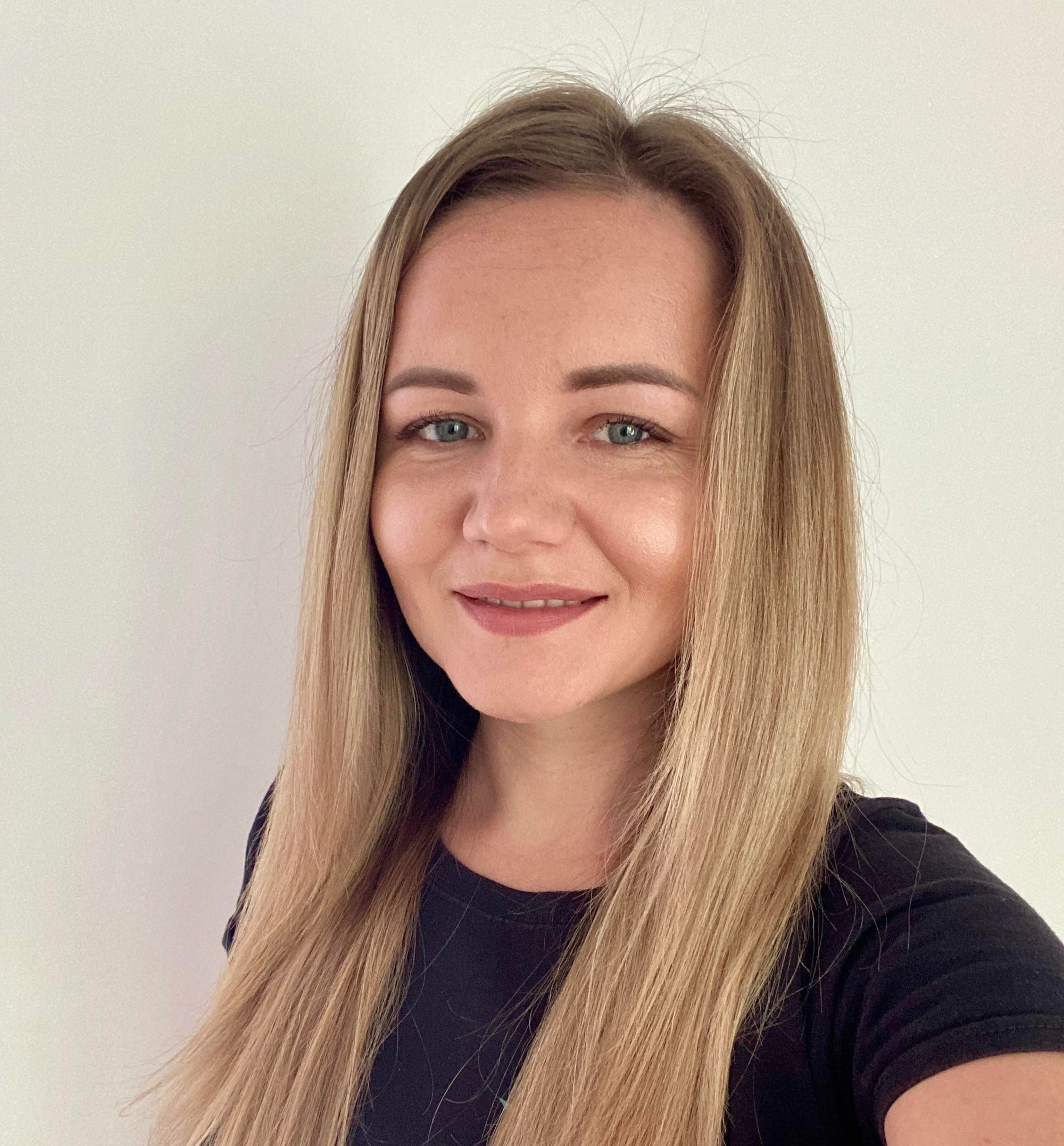 Lidia Dats
6 min read
The Danish job market is known for its flexibility and the exceptional cooperative bond between its talent and business sectors. Add to that a highly developed broadband infrastructure and good business transparency, and it's natural that companies like Google, Facebook, and Apple are investing in big data centers in Denmark. These tech giants and the rapid digitalization of the country's national sector have kicked the IT job market in Denmark into high gear.
In this article, we'll take a closer look at some highlights of the Danish job market before listing the top 10 IT positions and their average salaries.
The Danish job market in 2022
Denmark ranks third out of 28 EU member states in the EU's 2020 Digital Economy and Society Index, an index that tracks the progress of digitization. That should come as no real surprise, as innovation is routine for Danes. If you need to rent a car, report a bicycle theft, or pay your taxes in Denmark, you can do it all from your smartphone or computer. Denmark has made it all "digital by default."
But that's not all. The Institute for Management Development's  2020 World Digital Competitiveness Ranking places Denmark third worldwide in terms of IT integration and future readiness. Major Danish cities such as Copenhagen and Aarhus are emerging as startup and tech hubs, and more than 400 tech companies have Denmark as their home.
These sit alongside heavyweights such as Microsoft, Google, and Nokia, who have set up development centers in Denmark. But Danes are also the surprising names behind some home-grown companies that have taken the world stage. You probably know them already: Zendesk, Unity Technologies, and Trustpilot.

In short, the Danish IT job market is buzzing with innovative ideas, startups, and digitized businesses. As a result, the number of highly lucrative and vacant tech roles at all levels has skyrocketed across the country.
Top 10 tech positions and average salaries in Denmark
If you're looking to hire developers, the IT job market in Denmark is definitely worth a look. To show you why, we drilled down into thousands of IT salaries in Denmark posted on job boards and calculated the average compensations for 10 of the most popular tech positions in the country at the start of 2021.
Here's what we found.
Frontend developer
It's an undeniable fact: the IT job market in Denmark urgently needs frontend developers. The top job and recruiting website Glassdoor lists 109 open frontend developer positions with an average salary of $96,900 per year (2021).
Another global job board, Indeed, has 353 open roles for frontend developers. We also analyzed frontend developer salaries posted on SalaryExpert and Angel.co, and found that frontend developers in Denmark receive between $66,000 and $82,588 per year.

Backend developer
Indispensable when it comes to ensuring all functions are working properly, backend developers are highly wanted for hire in Denmark. According to LinkedIn, tech recruitment agencies are looking for 326 backend developers right now.
As of 2021, Glassdoor puts the average backend developer salary at $96,342 per year and has 172 vacancies in Denmark. Indeed, on the other hand, has 416 open positions.

Salesforce developer
Tech recruitment agencies and software development companies have less need for Salesforce developers in comparison with other tech positions.
There are just 23 openings for Salesforce developers on Glassdoor in Denmark. But this may not be the whole story, as there are 290 unfilled Salesforce developer vacancies on Indeed and 127 open positions on LinkedIn.
With Salesforce ranked as the world's #1 CRM app, a Salesforce developer salary is decent. The annual compensation in Denmark is $97,461 according to Glassdoor and $106,763 according to SalaryExpert.

Full-stack developer
A full-stack developer is the IT sector's jack-of-all-trades, which means they're highly sought-after by tech recruitment agencies, software development companies, and other firms.
Glassdoor has 145 vacancies for full-stack developers in Denmark, while Indeed lists 265 job openings for this position. LinkedIn is somewhere in the middle, with 179 vacancies.
Angel.co places the average yearly full-stack developer salary at $68,000, while SalaryExpert puts it higher, at $97,708 per year.

JavaScript developer
JavaScript developers are also highly sought-after in the global IT industry, and Denmark's IT market is no exception.
In our research, Indeed leads the pack with 499 JavaScript vacancies in Denmark. As for LinkedIn and Glassdoor, they offer fewer open positions, namely 324 and 190 job openings.
Given this popularity, it's no surprise that JavaScript developer salaries are among the highest in the sector. SalaryExpert puts the average JavaScript developer salary at $116,735 per year, while another website, PayLab, says that JavaScript professionals can earn $134,304.

DevOps engineer
DevOps engineer positions are hard to fill for tech recruitment agencies because of the versatile skills required for this job. This is why DevOps positions are in high demand across the Danish job market.
Glassdoor lists 158 open positions with an average annual salary estimated at $87,210. Yet PayLab almost doubles Glassdoor's estimate and places the number at nearly $134,304.
The Indeed job board shows that companies are much more in need of DevOps engineers in Denmark: the site lists 474 vacancies.

Cloud architect
In 2021, cloud architects are in demand for all innovative Danish companies working with big data, including IBM Technology, Salesforce, NNIT, and Oracle. Our researchers found 248 open jobs for cloud architects on Indeed.
Glassdoor lists 309 vacant positions and estimates the average cloud architect salary to be $79,917 per year. What's more, the average salary for this position among all job sites is $134,158—something a cloud engineer can surely warm to.

Software engineer
Currently, software engineers are in the highest demand among all IT jobs in Denmark. Glassdoor has 608 open positions for software engineers, with an average yearly salary of $86,420.
Indeed lists 670 jobs, while LinkedIn has the highest number of all, with 710 jobs for software engineers in Denmark.

Mobile app developer
In 2021, demand for mobile app developers has dropped a notch: LinkedIn lists just 169 job openings. Glassdoor beats that and has 134 vacancies for mobile app developers.
The average mobile app developer salary across all job sites is around $91,843 per year. PayLab gives the highest yearly compensation for a mobile app developer in Denmark, at $134,304.

QA engineer
The rapid development of the IT industry in Denmark means that QA engineers are also in demand. According to Indeed, Danish companies are looking for 269 QA engineers, though Glassdoor (84 job openings) and LinkedIn (54 vacancies) report fewer opportunities for QA engineers in 2021.
The average QA engineer salary differs slightly across job platforms: Glassdoor places it at $88,056, while SalaryExpert estimates it to be $75,914 per year.

Conclusion
The steady growth of the technology sector in 2021 means that the number of IT jobs in Denmark is on the rise.
What's more, tech positions in Denmark command decent salaries. Cloud architects have the highest annual compensation, estimated at $188,255 on PayLab in 2021, which is also more than in the Netherlands (€108,359 per year) and the UK (£70,257 per year).
Software engineers are the most in-demand talent in Denmark in 2021, with 710 vacancies on LinkedIn. At the other end of the scale, mobile app developers are the least in demand of the jobs we researched in the Danish IT industry, with just 54 positions listed on LinkedIn.
Still haven't found what you're looking for?
At MagicHire, we'll save you the bother of crunching the numbers and finding talent yourself. We can find the best middle and senior developers in any tech industry specifically for you—whether they're in Denmark, Germany, or Canada. Our large talent pool and personalized, tailored approach mean we can find great professionals fast.
If you need in-house developers, a remote specialist, or a remote dedicated team, just contact us and let us find you the talent you've been dreaming of starting today!