7 Tips on Developing a Talent Sourcing Strategy And Why You Need One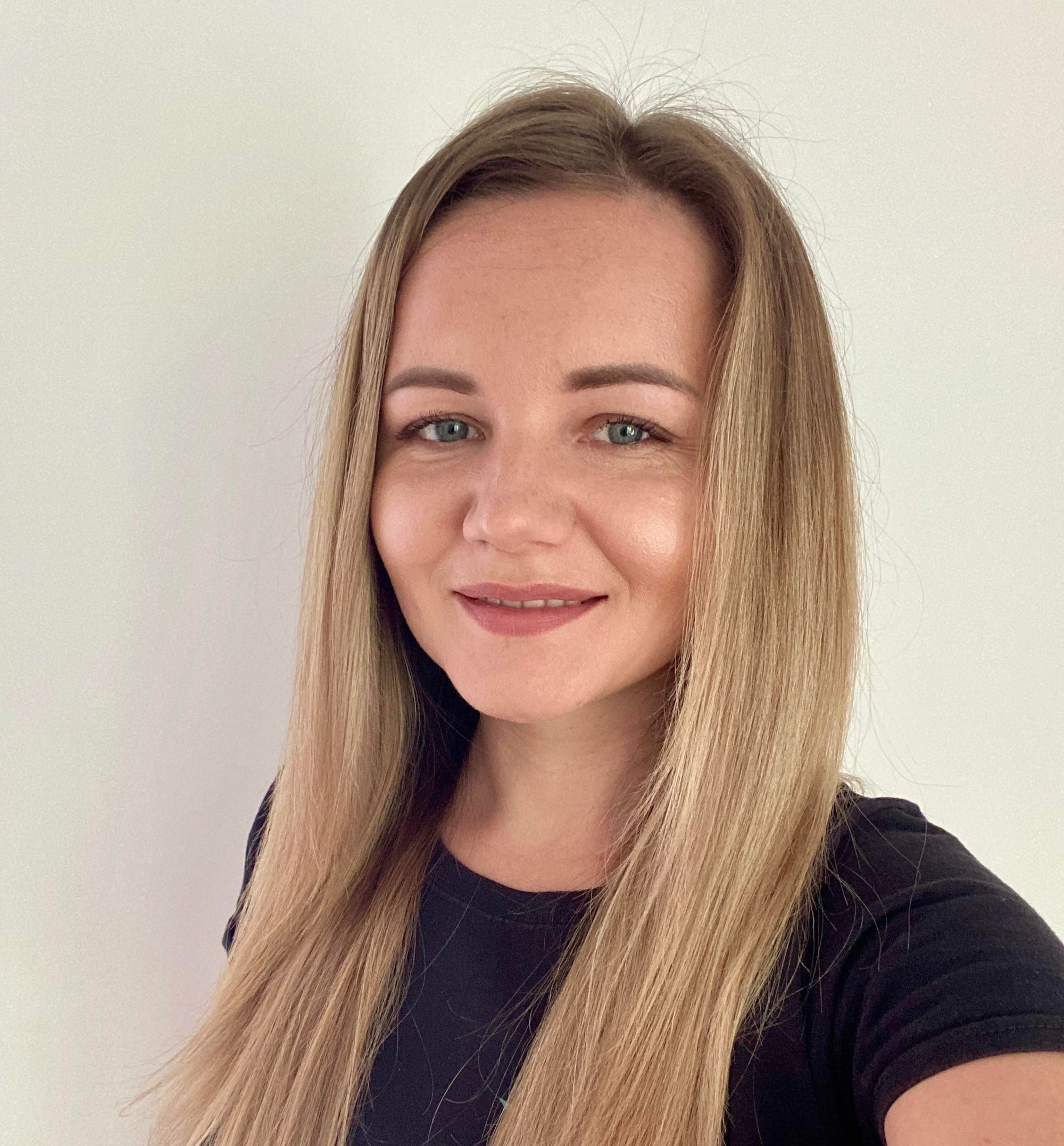 Lidia Dats
9 min read
Sourcing in recruitment is crucial if you want to hire the best talents quickly. Look at it this way.
Imagine your lead developer surprisingly announces s/he is quitting, and you have two weeks to find a replacement. The situation seems like a nightmare, but with a working talent sourcing process, it won't seem like a big deal since you might already know a candidate or two you could contact.
Continue reading to discover what talent acquisition strategy is, why you need one (either as an in-house recruiter or as a remote job recruitment agency employee), and how to develop it.
What is talent sourcing?

Simply put, talent sourcing is the process of identifying, locating, researching potential hires, and networking with them. Respectively, a talent sourcing strategy is the set of tools, procedures, and actions used for finding quality candidates for further recruitment.
Unlike recruiting, which is about filling specific positions, talent sourcing is a strategic direction aimed at organizing a steady pipeline of promising candidates.
Small companies may not delegate these two stages to different people - sources, and recruiters - but the larger ones definitely should. This saves them time and costs of finding top professionals and forms an ever-present talent pool.
Looking for potential employees might seem easy, but we have some stats to show you the bitter side of the job market reality.
72% of employers struggle to find skilled candidates
78% report about candidates changing their minds during the recruitment process
50% say their time to hire is one-two month
These figures illustrate the difficulties organizations face in sourcing and attracting qualified talent. In the backdrop of large-scale layoffs and an ongoing crisis experienced in 2023, it becomes increasingly apparent that companies must establish a robust talent acquisition strategy.
To overcome these challenges, companies should employ effective sourcing strategies. This includes utilizing candidate personas, leveraging career fairs, and strengthening employer branding efforts.
By implementing these practices, organizations can successfully navigate the obstacles of finding high-quality candidates and reduce their time to hire.
Do you need more reasons? Here are four of them.
Benefits of having an effective sourcing strategy
Whether you hire remote developers or C-level executives, effective recruiting and hiring strategies can help you in many ways.
Candidate sourcing helps to build a talent pipeline
Qualified talent sources keep in touch with potential candidates and form personal connections with them. All this speeds up the pipeline creation, which, in turn, makes the company's talent management easy and effective.
It doesn't matter if you use applicant tracking systems (ATS), candidate relationship management systems (CRMS), or maintain your own potential employee database – they all help build a top talent pipeline.
💡
Remember: you can't create working candidate sourcing strategies without planning ahead, locating passive candidates, and engaging with them.
The process also includes:
Encouraging employees to refer people for open positions
Maintaining connections with future candidates through social media
Meeting candidates in person during events (e.g., product events, seminars, conference booths)
Talent sourcing saves you time
Isn't it frustrating to walk away from an interview with a potential candidate thinking you just completely wasted an hour of your life? But if you have a pool of skilled, pre-vetted applicants you're keeping in touch with, the hiring process becomes much more straightforward. And reduced time to hire means reduced costs of filling a position.
Candidate sourcing influences future offer acceptance
Planned recruitment sourcing doesn't only make your life easier – it also adds to creating a strong employer brand through relationships. And relationships can go a long way. Not only is this the top acceptance factor for many employees, but it can also help companies double their talent pool and decrease the time to hire by 50%.
Sourcing gives you access to references
Getting a review on a candidate can help you avoid hiring the wrong person (and starting the entire process all over). Luckily, thanks to following candidates on social media, talent sourcers can peek at their personalities, not just technical skills. They can also connect with people the new candidates have previously worked with to get an honest opinion and select the best company fit.
So, we've established that having a recruitment sourcing strategy is cost- and time-effective. The question is, how do you develop the one that will work best for you?

7 tips for creating an effective talent sourcing strategy
Every organization and job will require some tailoring, but let this checklist be a starting point for you.
Build a candidate persona

Begin with building an accurate candidate persona through research and interviews. This includes a chat with the hiring and department managers, studying job profiles and market tendencies, and understanding motivations and environment. A well-built candidate persona can be the most effective filter for sorting out applications and reducing sourcing time.
Don't forget about former applicants
Start your search for strong candidates with the ones who didn't make the cut last time. Some of them might still be interested in taking a job from you (and may have even upped their game), plus they're already pre-selected.
Source ahead
This is a good solution for any industry, but it's especially cost-efficient in the long run for tech recruitment. Let's say, the next stage of developing an app will require Python engineers. Starting sourcing them early will increase the chances of hiring on time, arranging a smooth onboarding, and maintaining a calm atmosphere in the team.
Keep track of your sourcing metrics and analyze your progress
If you base your strategies on the data you get from sourcing metrics, you're winning twice: when you get rid of ineffective tools and when you keep up with new trends and technologies.
Analyzing strategic sourcing metrics allows for improving the ways to locate talents, come up with more engaging introductions and reach-out emails, enhance the candidate's interview experience, and more. The best part? Tracking your progress and analyzing the sourcing activity will save you from repeating the same mistakes.
Build your employer brand
A company's social media presence, reputation, and culture can be compelling factors for accepting an offer. So don't hesitate to invest in them. Corporate social media posts, Glassdoor reviews, and personal stories can all shape the candidate's decision. And for 82% of employees, this can make it or break it.
Read more: Why Employer Branding Is Important and How to Get it Right
Think outside the box

Sourcing always presupposes engagement with your potential candidates, so it shouldn't be only about sending invitations on LinkedIn and doing a Facebook search. Go to Behance for creative designers, to Github for engineers, engage in public discussions, research publications, visit events candidates participate in – and invite them to yours.
Encourage employee referral program
Professionals of a feather flock together, which is particularly true for the IT community. Asking for referrals can significantly ease the tech hiring process and recruitment. Your hiring managers just need to motivate people enough to suggest someone for a particular position. The proven technique? To initiate a referral program and reward your existing employees with the money you'll save on searching for ideal candidates.
To effectively fill current and future positions with high-quality candidates, it is essential for companies to employ top-notch recruiting strategies. These strategies go beyond mere candidate sourcing and encompass various aspects of the recruitment process, from crafting compelling job descriptions to engaging with candidates and maximizing talent-sourcing efforts.
By implementing the right recruiting strategies, organizations can ensure they are on the same page with their hiring teams and attract the most qualified candidates while also retaining top talent.
Let's explore the top 10 recruiting strategies that can elevate your talent sourcing process, engage candidates, and optimize the overall recruitment efforts.

10 candidate sourcing strategies
1. Align with your hiring managers
First, talk with your hiring manager before the outreach process and ensure that both of you have a standard view of your potential candidates. It is the best way to find out what a person has to look like, his strengths and weak sides from the recruitment point of view.
2. Sourcing candidates from your ATS
After making a quality candidate source, you will also get professional candidates for future hiring in new positions. Don't minimize the efforts and time of your team after sourcing strategies. Just work and engage with archived candidates and fill the role with ease.
3. Diversify candidate sourcing channels
To better understand where to find the best candidates, predict which platform on the Internet they are the most active on. Put simple questions such as where the person might search for a job, where the community may gather etc. For instance, if you are looking for UX Designers, do it on Behance or DevOps on GitHub.
4. Include offline recruitment methods
Online channels or social media hold the top position in hiring sources. However, don`t forget about offline activities and word of mouth. Meeting people at events and attending industry conferences are excellent ways to network with potential candidates face-to-face and fill the position.
5. Utilize your employees' networks for sourcing right candidates
Don't go so far in recruiting sourcing strategies if your employee's network can affect too. Manage research with your hiring managers team to see whose employees' acquaintance may match an open role in your company. Perhaps, the employee and candidate have studied or worked together, and he will get a job by simple networking.
6. Source candidates for roles you don't have open yet
The Project Managers or Team Leads, recruiters get the task of hiring this person for one of the projects for the next step of creating the app. But recruiters think in advance and go ahead with candidate sourcing strategies. They find out the product discovery and do such a candidate source in which phase and who will be needed.
7. Perfect your outreach messages for sourcing candidates
After going through the hard way to find candidates, now it's time to outreach messages. They include essential pieces of advice to them and get loyalty to the company's brand. You can use the attractive title to pay attention and personalization details to make the prospective candidates feel unique and their possible contributions to the company.
8. Build a strong employer brand
The most robust employer's brand is, the more candidates it attracts when unknown brands only disgust them. Neither candidate nor will respond to the position if your brand differs from the company's. To work effectively in sourcing strategy, you should answer all reviews and communicate through storytelling about the company and live videos on social media.
9. Follow up with candidates
How much time do you spend reaching the new candidates by researching and building a list? Enormous efforts and time were consumed to do it. In the future, your company will look for more specialists; Here, you open the previous list and do hiring sources. Communicate with candidates, mail other news about the company, the new vacancies, celebrate with a birthday or a new position. This approach will increase brand awareness too.
10. Use the right tool
Nowadays, finding suitable candidates feels like looking at a needle in a haystack. The talent candidate source is complicated due to managing all the paperwork in docs and different platforms simultaneously. You can increase the efficiency of hiring sources and decrease the cost per hire if you utilize automated recruiting tools.
Related: Software and Tools to Improve Your Online Recruitment
The bottom line
Having a working talent acquisition strategy will help you land the right people faster and more cost-effectively. Follow our tips to build your sourcing strategy and keep the best candidates at your fingertips. Yes, maintaining relationships with so many people might be exhausting, but you don't have to do all that yourself.
The MagicHire team consists of not only recruiters but also highly-skilled talent sourcers. We have a massive database of software developers and tech specialists that can be your perfect future team member. Save your time on finding an ideal candidate and contact MagicHire now!

FAQ
What are the best talent sourcing strategies to hire better?
The most efficient strategies in hiring sources are creating the candidate persona, building your employer brand, looking ahead and networking with candidates on GitHub and Behance, and encouraging referral systems in your company.
What are the best ways to find top talent?
To have a significant result, you must implement all instruments such as being in touch with your former applicants, going ahead in advance with candidate sources before the position is opened, building brand awareness, and engaging with hires.
What is the difference between sourcing and strategic sourcing?
Talent sourcing is a full-cycle strategic view on organizing the steady pipeline by identifying,  researching hires, and communicating with them. The second is the mix of actions and tools talent sources use to look for appropriate candidates for further recruitment.
What is HR sourcing strategy?
An HR sourcing strategy is a plan used by HR departments to find and attract qualified candidates for job openings. It involves methods like online searches, job boards, employee referrals, and recruitment agencies.