IT Job Market Overview 2021: Sweden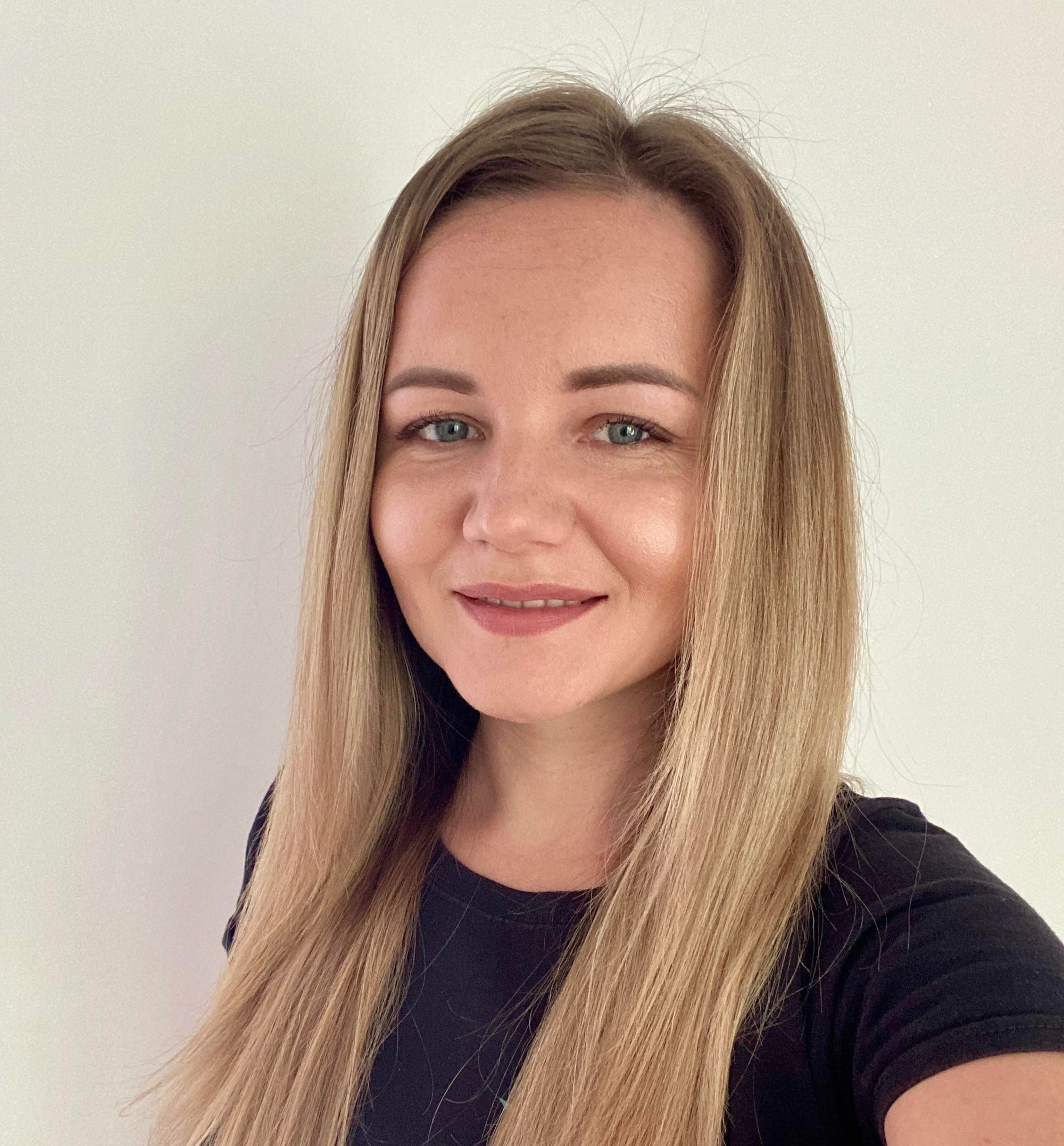 Lidia Dats
6 min read
Sweden might not be the first country that comes to mind when you think about the IT industry and innovation.
In fact, the country that gave us Spotify and Ericsson also has a vibrant startup scene and is quietly holding its own in European tech. Add a generally high standard of living and a top-notch job security system, and there might be no better place for an IT professional to build a career.
In this article, we'll run you through the main positions for IT specialists in the Swedish job market and their average salaries, based on data collected in July 2021.
What you need to know about the Swedish job market today
While Sweden's largest labor sectors are healthcare and social services, both software developers and IT architects are currently in demand. And for good reason: with a culture of progressive thinking and constant innovation, Sweden ranked sixth in the EU in the number of startups per capita in 2020 — ahead of the UK and Germany.
Whether you're looking for a senior-level software developer or a QA trainee, Sweden definitely has something to offer.
Top 10 tech positions and average salaries in Sweden
We researched the top ten tech positions in Sweden in July 2021 to help you better understand the country's IT job market. This summary includes everything about openings for tech jobs in Sweden on popular job sites and the salary levels different professionals can expect.
Let's review the data by position.
Frontend developer
Our summary starts with one of the most popular IT jobs — frontend developer. LinkedIn, a popular platform for finding a job in Sweden just as anywhere, lists 1033 vacancies.
Another popular job-seeking resource, Glassdoor, has 492 frontend developer positions with an average salary in Sweden of $50,280 per year in July 2021.
Indeed also has plenty of choice for frontend specialists looking to find a job in Sweden, with 386 open positions.
Finally, AngelList, a startup job-search platform, lists four open positions with a relatively high average annual salary of $66,000.
Our research puts the average annual frontend developer salary in July 2021 at $58,140.

Backend developer
A backend developer is an even more popular position. LinkedIn offers a healthy 1624 open backend IT jobs in Sweden — quite a choice for job seekers and a reflection of Sweden's active tech sector.
Indeed and Glassdoor offer 738 and 526 backend developer positions, respectively. Average Swedish salaries for this position on Glassdoor stand at $62,880 per year.
As for AngelList, the average compensation is $68,000.
In summary, the average backend developer salary in Sweden is $65,440.

Salesforce developer
Fewer people specialize in Salesforce development, but this doesn't mean that Swedish companies aren't looking for Salesforce professionals.
In fact, we found that LinkedIn has 382 open Salesforce developer positions, Indeed lists 63 vacancies, and Glassdoor offers 41 jobs.
What about compensation? On average, Salesforce developer salaries are no less than $47,520 annually.
Full-stack developer
A full-stack developer is an experienced warrior who can take care of both your frontend and backend needs. Many companies, especially smaller ones, need such a specialist, which means there are plenty of full-stack developer jobs in Sweden.
Contrary to previous positions, we found the highest number of vacancies for this job on Glassdoor. As of July 2021, the platform has 1000 available vacancies with a median annual salary of $36,550.
If that seems modest, it's better to check out the positions offered on AngelList, where the average annual salary of a full-stack developer in a Swedish startup goes as high as $64,000.
There are more options on Indeed and LinkedIn, which offer 387 and 592 vacancies, respectively.
When it comes to salary offers from the different job websites, this jack-of-all-trades can earn around $50,275 annually in Sweden in 2021.

JavaScript developer
JavaScript is the most widely used programming language in 2021, according to Statista, with almost 65% of developers reporting that they're using it.
What about JavaScript developer jobs in Sweden? LinkedIn has a total of 1441 open positions in July 2021. You can also choose between 809 vacancies on Indeed and 599 on Glassdoor.
As for compensation, the average JavaScript developer's salary is no less than $46,080/yr.

DevOps engineer
DevOps engineers have been the new kids on the block for the last couple of years, and many companies worldwide are looking to join the hiring trend for these versatile professionals. The CodinGame Developer Survey puts DevOps at the top of the list of in-demand IT positions in 2021.
There are currently 716 open DevOps engineer jobs on LinkedIn, 579 on Glassdoor (with an average compensation of $60,000), and 668 on Indeed.
AngelList also has two positions in up-and-coming Swedish startups, with a slightly higher average annual salary of $73,000.
The average DevOps engineer salary across the board won't disappoint either, at $66,500 per year in 2021.

Cloud architect
Cloud infrastructure spending worldwide rose by 35% in the first quarter of 2021, so it's not surprising that there's plenty of work for cloud architects. While this is still a niche position in the Swedish job market, there are some options.
LinkedIn currently offers 583 vacancies, Indeed has 462 open cloud architect jobs, and Glassdoor lists 421 opportunities.
The average cloud architect salary is a comfortable $74,040 — the highest annual compensation among the Swedish IT jobs in our research.

Software engineer
Next on our list come software engineers. It's hard to imagine a company of any size without such a specialist, and the number of open positions in Sweden proves the popularity of the job.
On LinkedIn alone, we found 2181 software engineer vacancies to choose from, while Glassdoor offers 2000 jobs with an average salary of $55,920 per year. Add 691 open jobs in Sweden from Indeed and three from AngelList (with an average compensation of $59,000), and it's clear that a skilled software engineer will have no trouble finding a job in Sweden.
The average salary in Sweden for a software engineer is $57,460 annually.

Mobile app developer
Our research wouldn't be complete without considering mobile app development. While there aren't as many open positions available as for software engineers, there are still plenty of options.
LinkedIn has 911 mobile app developer jobs to offer, Indeed 659, and Glassdoor 236.
The salary of a mobile app developer varies. While Glassdoor pegs the average annual salary at $74,040, the average across job-search platforms drops to $65,520.

QA engineer
Last but not least, let's take a look at the opportunities for QA engineers. One can choose between 549 QA engineer jobs in Sweden on Indeed, 236 on Glassdoor, and 217 on LinkedIn.
Money-wise, the average yearly QA engineer salary in Sweden is $43,320, making it the lowest-paid IT occupation.

Conclusion
As you can see, even though Sweden may not be top of your mind when it comes to tech, skilled IT professionals are still in demand. The most widely advertised position in July 2021 is software engineer, with 4875 vacancies in total. The fewest opportunities go to Salesforce developers, with 486 jobs across all the platforms we researched.  
When it comes to paying, cloud architects get the highest compensation with an average salary in Sweden in US dollars of 74,040, while QA engineers earn the least — $43,320 per year on average.
As you can see, at MagicHire, we know a thing or two about the current IT job market. We love sharing our knowledge, and we'll be even happier to hire a specialist for your team. We use a personalized approach to help you find the best middle and senior-level IT professionals for your needs, wherever you're planning to work. Contact us to start a conversation today!
If you enjoyed this IT job market summary, check out our other overviews of the situation in Finland and Belgium.